The estate
Planning, precision & patience
Patience is an important virtue for a wine-maker. We have been quietly taking steps along this journey, long before the first vines were planted. In 2018 we commenced the search for the perfect location to establish Cary Wine Estate.
Twelve months later we found that site, on land that was previously home to old Cherry Orchards, famous in this fruit growing part of the country. Three years later we have established vines producing premium Chardonnay, Pinot Noir and Pinot Meunier.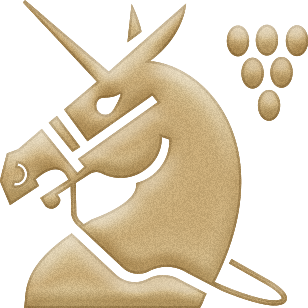 "We searched for a site that would give us great soils and growing conditions for the style of wines we are both currently producing and plan to produce in the future. Into the bargain we also acquired an estate with beautiful vistas of rural Kent coupled with a location convenient for visitors exploring England's favourite wine region"

JEREMY CARY
Soil, microclimate & topography
The Vineyards
The stretch of land between the Swale to the north and the Kent Downs to the south has for centuries been a world famous fruit growing region. The climate and soils that have enabled this success, are equally as important to growing premium quality grapes. The free-draining chalk soils ensure a terroir very similar to that of our noisy neighbours in Champagne. We planted our first vineyard, the 'Cherry Orchard' in 2020 with the 'Cricket Pitch' following in May 2022.
November 2019

The Cary family move to The Old Rectory in Norton, near Faversham and begin work on the early stages of establishing the first Vineyard in the Old Cherry Orchard.

November 2019

With the Orchard cleared, the land is left to rest for several months. In the meantime, extensive renovations of the house and other estate buildings begin at the Old Rectory, including the excavation & construction of a subterranean wine cellar 7 metres beneath the house.

May 2020

Planting begins in the Old Cherry Orchard. GPS planting of 8000 vines of 3 varieties; Chardonnay, Pinot Noir & Pinot Meunier.

October 2020

Renowned wine writer and local Kentish Man, Oz Clarke, visits Cary Wine Estate. After a tour of the vineyard we enjoy a 1961 Pichon Baron from the Cary cellars.

October 2021

Our First harvest. Helped by some local friends and of course, all the family, we pick 8 tonnes of Pinot Meunier, Chardonnay and Pinot Noir.

MARCH 2022

A snowy blanket across the vineyard

May 2022

The release of Provender Rosé!

The first wine of many. Labeled with a distinctive "I" roman numeral, we are very proud of this wine and the journey and hard work it represents.
A sharp focus on
Sustainability Practices
In our viticultural practices across the estate we seek to minimise our carbon footprint and encourage biodiversity.
Initiatives, include wild flower meadows and minimal mowing at certain times of year. We also work with a local contract winemaker, based only a few miles away to minimise 'grape miles' from vineyard to the winery.